Laser cutting is a precise and efficient way to create various objects and products. As technology has evolved, the process of laser cutting has become easier.
This article will explore the journey from design to creation, explaining each step in detail so that readers can gain an understanding of how laser cutting works. From choosing suitable materials to preparing designs for production, this guide will take you through everything you need to know about creating stunning products with laser-cutting technology.
Advantages of Using a Laser Cutter
The advantages of using a laser cutter are numerous and range from accuracy to speed. Laser cutters produce extremely accurate cuts with intricate details, while also offering high-precision repeatability that is often difficult to achieve by traditional cutting methods.
The ability to create complex shapes quickly makes it the perfect tool for prototyping designs or producing large quantities of parts in a short amount of time. Laser cutters can also be used on materials such as wood, plastic, foam, acrylics, and even metals like aluminum and stainless steel.
In addition, laser cutters require minimal setup time compared to other cutting processes which makes them ideal for businesses requiring quick turnaround times or those who need to produce prototypes rapidly. Furthermore, the cleanliness of the finished product produced by laser cutters ensures no cleaning up or post-processing is required after production.
Designing for the Laser Cutter
Designing for the laser cutter is an important part of the process when it comes to creating products. There are a few key elements that need to be taken into consideration to create successful designs and maximize your laser-cutting capabilities.
When designing with a laser cutter, the materials used should be carefully chosen, as different materials will react differently to lasers. Additionally, various design techniques must be implemented so that the material can adequately absorb the energy from the laser beam and produce accurate results.
It is important to consider how intricate or simple you want your design before beginning work on it; simpler designs may require fewer passes over each layer while more complex ones might need multiple layers cut one after another at varying depths for best results. Finally, a good understanding of how power levels affect speed and accuracy is needed to make sure that your project turns out just right!
Preparing for the Cut
Preparing for the cut is an important part of laser cutting. It involves designing a product that fits your needs and understanding any potential risks associated with the process.
The first step to successful laser cutting is ensuring you have the proper materials and tools ready. This means having the right type of metal or plastic, as well as safety equipment, such as protective eyewear and gloves.
Once everything is in place, it's time to create a design for your product in either CAD software or with traditional drawing techniques. After creating your design, double-check all measurements to ensure accuracy before sending it off to be cut by a machine operator.
Once completed, inspect the results carefully; if they don't meet your expectations, adjust them accordingly until you are satisfied with the final product!
Executing the Cut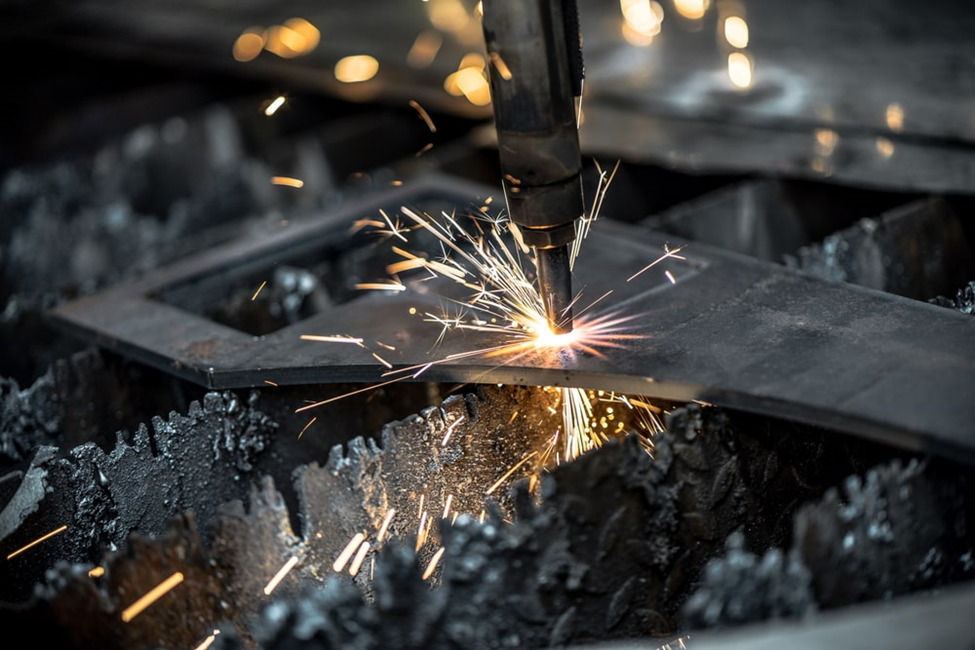 The process of laser cutting requires a high level of precision and attention to detail. It begins with the design of the object being cut, which is done using a computer-aided drafting (CAD) program.
This allows for exact measurements to be taken into account during the fabrication process. Once this is complete, it's time for execution – setting up the machine, loading it with materials, focusing on its accuracy and power levels, and then finally initiating the cut itself.
The cutting head follows a programmed path over each layer of material until all layers have been completed according to specification; no manual intervention is required once setup has been finalized – everything can be automated from start to finish! Afterward, any debris or leftover pieces are removed by hand before further processing takes place as necessary. Laser cutting offers unparalleled speed and accuracy in comparison to other metalworking techniques; however, due diligence must still be taken to ensure that quality results are achieved every single time.
Conclusion
Laser Cutting is an incredible process that allows us to turn designs into reality. From the initial design to the careful programming of a laser machine, this complex process gives designers and engineers the ability to create products with exact precision and accuracy.
Laser-cutting technology has revolutionized the manufacturing industry, allowing for faster production times and more precise results than ever before. Thanks to its versatility, it can be used in various industries from aerospace engineering to medical device manufacturing.
With its impressive capabilities and easy-to-use nature, laser cutting will continue to remain at the forefront of product creation for years to come.