From the classic Las Vegas heist movie Oceans Eleven to the modern Bond hit Casino Royale, films about casinos are always a crowd-pleaser. With their combination of high stakes and thrilling action, casino-themed movies have captivated audiences around the world.
But which ones made it big at the box office? This article looks at some of the most successful casino-themed films that have won over both critics and audiences alike. From crime capers to romantic comedies, these movies offer something for everyone who loves all things related to gambling.
So sit back, relax, and join us as we explore some of cinema's greatest box-office successes set in a glittering casino world!
1. Oceans Eleven (2001)
Oceans Eleven (2001) is a classic heist movie full of star power and excitement. Directed by Steven Soderbergh, the film features an all-star cast including George Clooney, Brad Pitt, Matt Damon, and Julia Roberts.
The story follows Danny Ocean (Clooney) as he assembles his team of talented criminals for one last robbery – stealing millions from three Las Vegas casinos owned by Terry Benedict (Andy Garcia). Oceans Eleven showcases some great performances in a thrilling plot that had audiences on the edge of their seats.
The high-stakes action makes it one of the most memorable casino-themed films ever made, earning over $450 million at the worldwide box office.
2. Casino Royale (2006)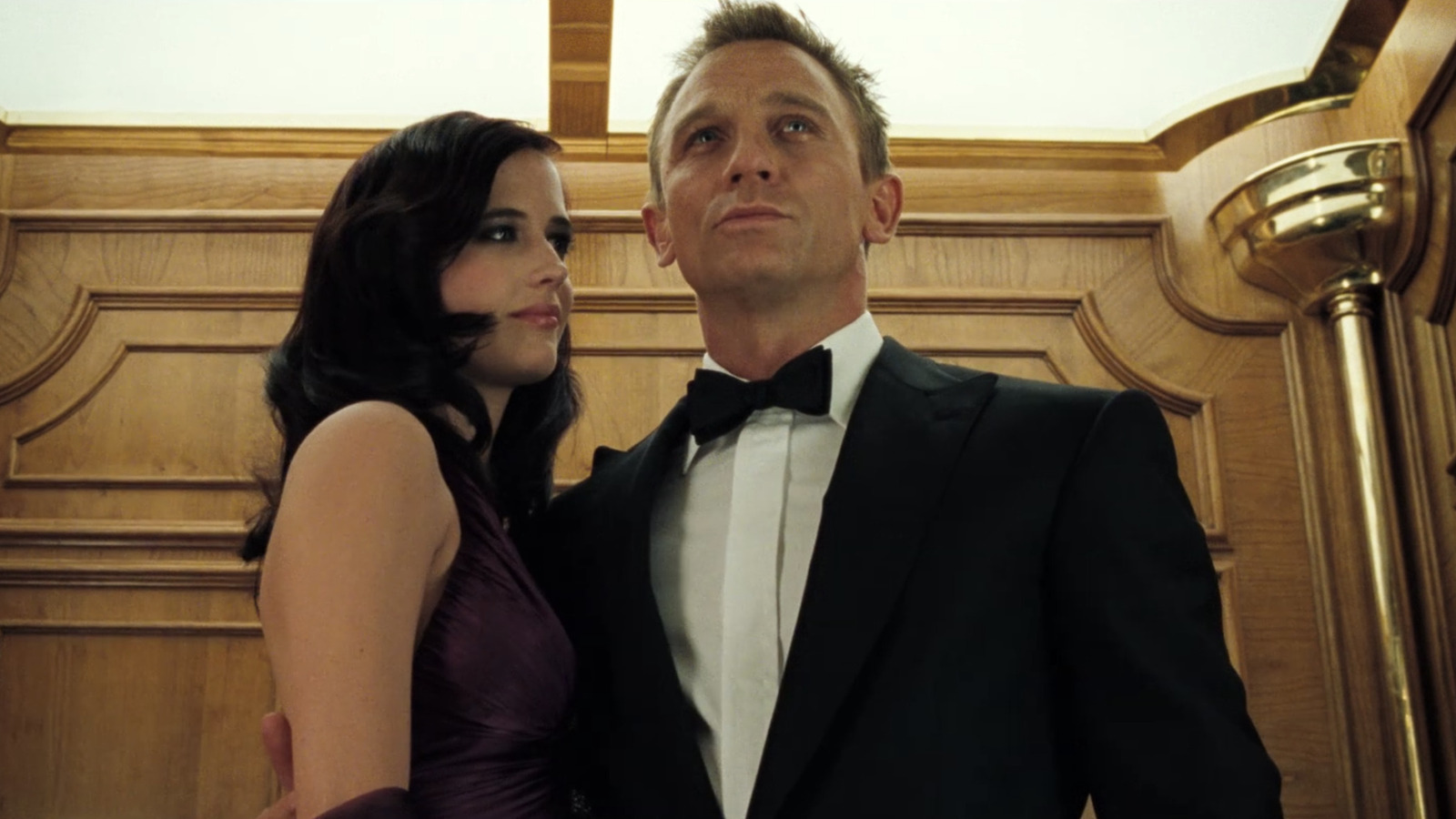 The 2006 James Bond movie Casino Royale is the highest-grossing entry in one of the longest-running film franchises. This installment, starring Daniel Craig as Agent 007, was praised for its incredible action sequences and modernized take on a classic character.
The film follows Bond as he embarks on his first mission as an agent and must defeat an international terrorist financier by playing high-stakes poker at the titular casino. With remarkable special effects, thrilling stunts, and intense performances from some of Hollywood's top actors, it is no wonder that this adaptation of Ian Flemings's first novel broke box office records around the world.
Casino Royale succeeded in delivering an exciting story while staying true to its source material; making it one of the most successful casino-themed films ever made!
3. Rounders (1998)
Starring Matt Damon and Edward Norton, Rounders (1998) is a classic tale of friendship between two college poker buddies. Mike McDermott (Damon), a law student with gambling debts, tries to stay away from the card table while his friend Worm (Norton) gets caught in the criminal underworld of high-stakes Texas Hold Em.
With legendary performances by both actors, Rounders captures an intense drama as they battle for their reputations and money at risk. The film showcases an exciting look into the underground world of professional poker playing that had not been seen before its release.
It also touches on themes such as loyalty and redemption in its depiction of Mikes's's struggles with his troubled past. While some may find the movie a bit too dark for its time, it remains one of the most notable casino-themed films ever made today – combining suspenseful action sequences with philosophical musings on life ​and friendship – all within a unique setting that many viewers can relate to.
4. The Cincinnati Kid (1965)
The Cincinnati Kid (1965) is a classic casino-themed film starring Steve McQueen as the titular character. The movie follows McQueen as he enters an underground poker game to challenge the Man, a professional gambler, in a high-stakes match of Texas Holdem.
As the stakes rise, so does the tension between the two players and their supporters. With an all-star cast including Tuesday Weld, Karl Malden, and Edward G Robinson alongside McQueen, this iconic film captures the thrilling highs and crushing lows experienced by those who play for keeps in gambling dens around the world.
Although it's over 50 years old now, The Cincinnati Kid still stands up today as one of Hollywood's greatest tales about risk-taking and winning big at cards – something viewers can empathize with no matter what era they're living in.
5. 21 (2008)
21 is a 2008 American heist drama film directed by Robert Luketic and starring Jim Sturgess, Kevin Spacey, Laurence Fishburne, Kate Bosworth, Liza Lapira, Jacob Pitts, and Aaron Yoo. The film is inspired by the true story of the MIT Blackjack Team as told in Bringing Down the House (2003), a book written by Ben Mezrich. It follows college students who use their mathematical skills to win big at blackjack in Las Vegas casinos.
21 was one of the top casino-themed films that captured box office gold when it was released; its success has led to increased interest in card counting and other gambling techniques among viewers around the world. The movie features an exciting plot line full of unexpected twists and turns which makes it a must-watch for any fan of casino-themed movies!
Conclusion
Casino-themed films have been popular since the early days of Hollywood, and many of them have become box office gold. From classic gangster movies to more modern takes on gambling in Las Vegas, these films explore themes such as luck, chance, and risk that resonate with audiences.
No deposit bonuses are increasingly a part of our lives, allowing us to take advantage of offers without having to put down any money upfront. As such, casino-themed films can be used as an entertaining way for people to learn about no-deposit bonuses and their potential benefits.
Whether it's the glitzy glamour or simply the suspenseful storylines at play, these flicks continue to capture moviegoers' imaginations while delivering engaging film experiences that go beyond entertainment value alone.