Traveling can be a hassle, but it doesn't have to be as long and drawn out as it sounds. Follow these tips and tricks to make your airport experience smoother, from getting through security fast to avoiding lines at the food court.
Tips for Avoiding Lines at the Airport
If you're heading to the airport this summer, here are some tips for avoiding lines:
Arrive early. The earlier you get to the airport, the shorter the lines will be.
Check-in online. Many airlines offer online check-in, which can save you time in line.
Use the express check-in lanes. These lanes are located near the security checkpoint and offer quicker access to your luggage.
Get a TSA Precheck status. This program allows eligible travelers to bypass some of the security checkpoints.
How to Use Meet and Greet Services?
If you're flying solo, or if you'd like to avoid long lines at the airport, you can use meet and greet services. These services take care of everything from picking you up from your hotel or apartments near Phoenix to getting you to the airport on time.
. For example, the Meet and Greet service at Zurich ZRH airport picks up passengers from their hotels and takes them to the airport in a comfortable car.
How to Pack for a Trip?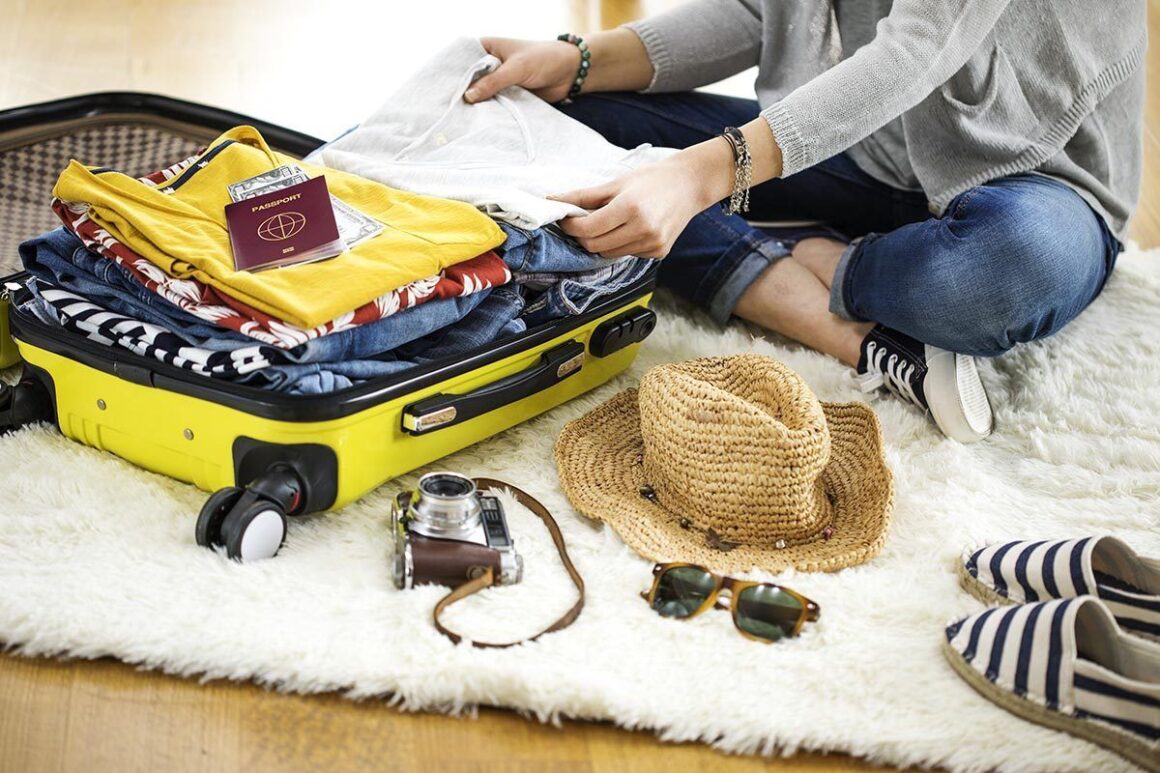 Pack clothes that can be easily moved and are comfortable to wear on the plane.
Pack enough snacks and drinks to last through the flight.
Pack any medications that you may need in case of an illness or injury.
Make copies of your important documents, such as your passport and driver's license, and put them in a safe place.
Pack a small bag with your favorite bath products, toothbrush, toothpaste and floss, sunscreen, hats and sunglasses, insect repellent (if necessary), and your travel insurance information.
Pack any personal belongings that you don't want to carry on the plane — such as a suitcase full of clothes you won't be able to wear once you get there — and set them aside at the airport before you leave for home.
How to Make the Most of Your Time at the Airport
When you're traveling, it is important to make the most of your time at the airport. Here are some tips:
Arrive early. The earlier you arrive, the more time you will have to check in and get through security.
Bring a book or magazine. This can help pass the time while you're waiting for your flight to depart.
Use the Wi-Fi. Many airports offer free Wi-Fi, so you can stay connected while you're waiting.
Take advantage of the airport lounges. These lounges offer a variety of amenities, including food, drinks, and comfortable seating. You may also be able to use the lounges to catch up on work or sleep.
How to Get Through the Security Checkpoint Quickly?
If you're heading to the airport, there are a few things you can do to avoid long lines and hassle at the security checkpoint. Here are some tips:
Have your boarding pass and passport ready- both of which you can print out ahead of time.
Arrive early and wait in line for the shortest time possible.
Make sure your belongings are small and easy to carry on- airlines may require that you check certain items, like large backpacks or suitcases, at the security checkpoint.
If you're flying internationally, keep in mind that some airports require you to go through additional security screenings, including a physical search.
Can you Take Liquids, Gels, and Aerosols on the Plane?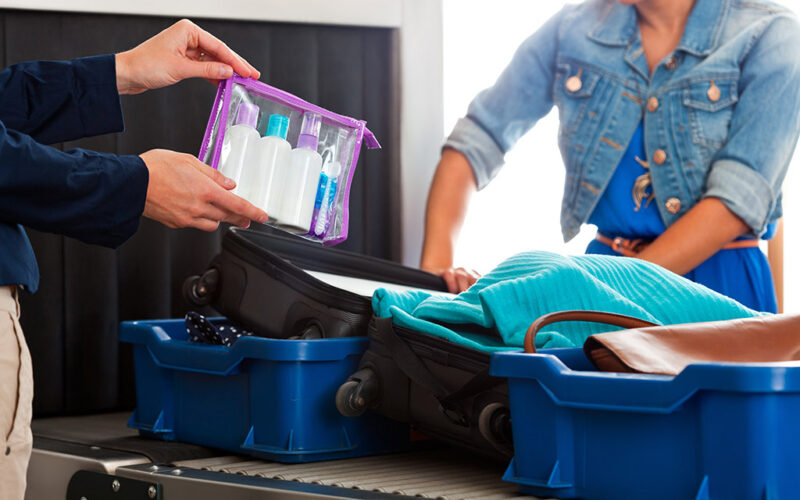 Yes, you can bring liquids, gels, and aerosols on the plane with you. However, be sure to check the airline's specific regulations about what is allowed in your carry-on bag. Some airlines allow only travel-sized containers of liquids and gels, while other airlines allow larger containers. You'll also need to check if your airline has any restrictions on bringing aerosols on the plane.
What to Do if Your Flight is Delayed?
If you're flying and your flight is delayed, there are a few things you can do to make the wait a little more bearable.
First, try to get some rest. Delayed flights are often a long wait, and can make you very tired.
Second, eat a good meal. A lot of delays happen during the middle of the day, so it's important to fuel your body with good food if you want to make it through the wait.
Finally, keep yourself entertained. Watching a movie or reading a book can help pass the time while you're waiting for your flight to take off.
What to Do if Your Luggage is Lost or Damaged?
If your luggage is lost or damaged at the airport, there are a few things you can do to try and get it back. Follow these tips:
Check with the airline for a claim form. Many airlines have forms that you can fill out to report the loss or damage of your luggage. Make sure to include all of the information you can, including the name of the airline, the flight number, and the baggage number.
Contact the lost or damaged baggage center. If your baggage doesn't show up after you've checked in and gone through security, contact one of the lost or damaged baggage centers. They will be able to track down your bag and get it to you as soon as possible.
Contact a lawyer. If all else fails, consider consulting with a lawyer. They may be able to help you get a claim filed with the airline or find another way to get your bag back.
How to Get a Refund on a Ticket?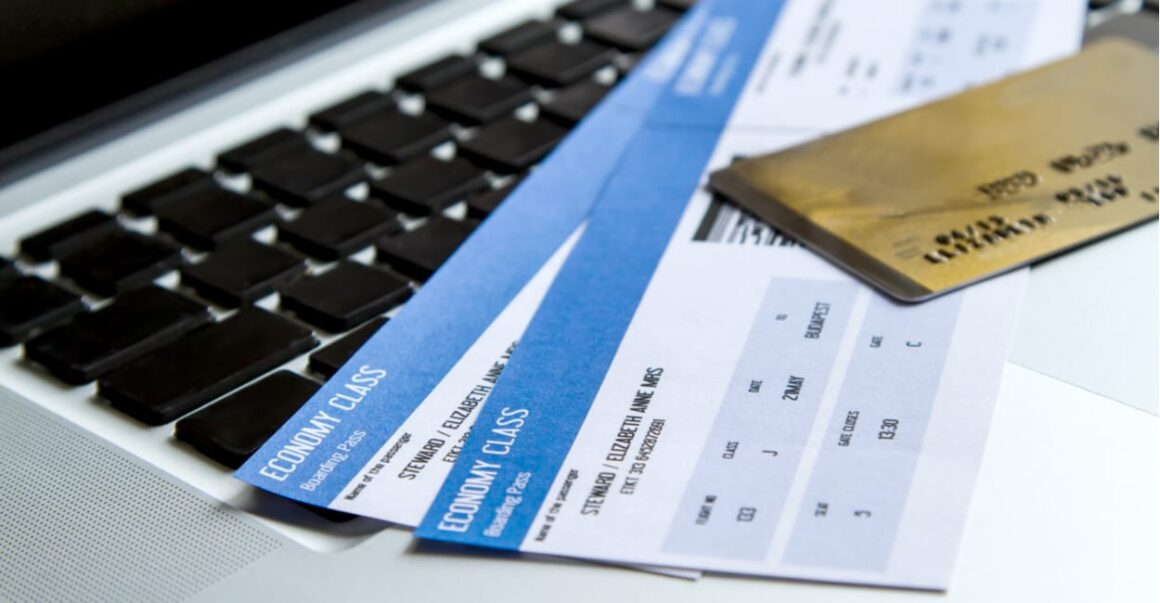 If you have a ticket that you want to get a refund for, there are a few things you need to do. The first is to contact the airline or the ticketing company. They will usually be able to give you a refund within a certain amount of time. If they cannot, then you can try contacting the carrier that provided the ticket. They may be able to give you a refund if the ticket was invalid or if it has already been used.
Wrapping Up
When traveling, it is always important to remember to avoid lines at the airport. Here are a few tips and tricks that can help you get through security and onto your plane with as little fuss as possible:
Pack light. Try not to bring too many bulky items, which will slow you down both getting through security and getting to your departure gate.
Check-in online. Many airlines now allow you to check in online before your trip, which saves time on the day of travel.
Have a boarding pass ready. Make sure you have your boarding pass printed out and ready to show the checkpoint worker when you arrive at the airport. This will expedite your process significantly.